GORINCHEM - The PADM Medical Group of Companies has received its Emergency Use Authorization (EUA) from the U.S. Food and Drug Administration to market Precision Eco, the world's first plant based, procedural mask with ear loops for use in healthcare and medical settings in the US.
Increasingly, governments and consumers are recognizing the environmental need to develop recyclable and compostable products. Most disposable Personal Protective Equipment (PPE) can take up to 450 years to decompose in the natural environments.
According to Derek Atkinson, VP of Business Development at TotalEnergies Corbion, using bioplastics, such as PLA is a solution to tackle hygiene and safety needs in medical settings. "We should not accept the limitations of the current way of doing things as being the only way," he said. "As we try to minimize the impact the of our products on the environment, it is these developments that help us realize these ambitions
"As the supplier to PADM Medical Group (PADM Medical Canada and PADM Medical USA) of the high purity polylactic acid Luminy PLA needed in the production of these groundbreaking biobased surgical masks, we are delighted to learn that PADM has succeeded in obtaining Emergency Use Authorization from the US FDA."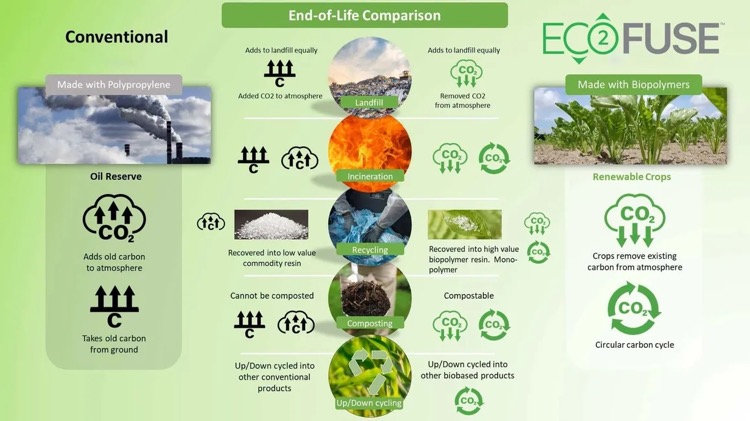 The PLA procedural masks are designed to reduce the adverse impact on the environment from single use disposable face masks. Produced from sugarcane, Luminy PLA greatly reduces the carbon footprint.
The facemask is also a USDA Certified Biobased product under the USDA BioPreferred Program with a biobased content of 82%.
"The Emergency Use Authorization on PLA facemasks is a milestone. It is a reward to our commitment to making eco-conscious products to support the health and wellness of all individuals and our planet," added Martin Petrak, PADM Medical Group CEO.