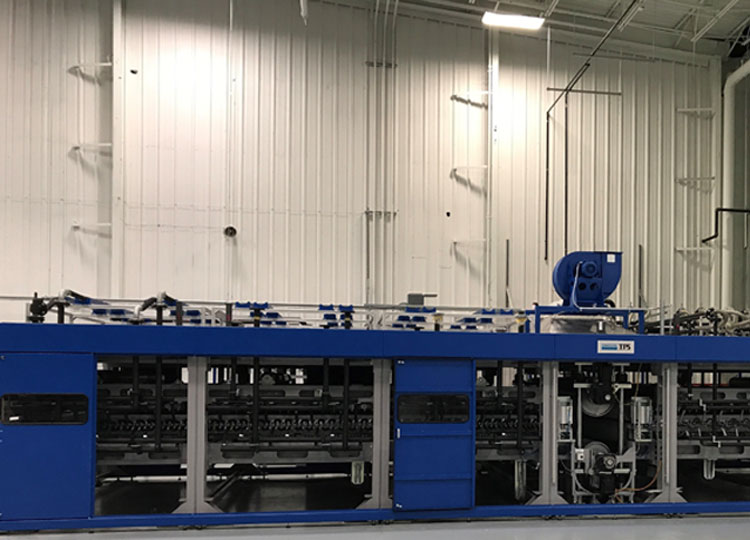 FREEMONT – US manufacturer Carver Non-woven Technologies will soon commercialise the production of pre-impregnated, glass mat thermoplastic (GMT) composites using its nonwoven mat technology. The company will utilise a new double-belt laminator from Sweden's Sandvik AB Composite Solutions division and is set to start production next month.
---
The new technology will allow Carver to produce pre-consolidated continuous roll goods and pre-cut sheets using infrared heaters that ensure malleable nonwovens can be made into 3D shapes.
Double-belt laminators are widely used to produce pre-pregs for glass and carbon fibres. This reinforcement helps prevent the unconventional levels of heat used in infrared processing from deteriorating the fibre, which is often the case with natural fibres. This reinforcement prevents the melting, sagging or carbonisation of fibres.
Pre-impregnation has been earmarked as a potential cost-effective alternative for often overpriced heat systems. This fibre reinforcement works to mitigate excess product purchases, due to the decreased likelihood of material will be damage during processing.
"Our decision to start offering pre-consolidated nonwovens means that moulders can use our Carver products without having to make the capital investment to add contact heaters," said Mark Glidden, president of R3 Composites and Carver Non-Woven. "By broadening our offering, no matter which heating mechanism a moulder is using, we now have a product that should work in that facility. The new system we're installing will give us high throughput while also providing very accurate control of temperature and pressure. That way, there aren't a lot of residual mechanical or thermal stresses on the material, so we maintain excellent product quality and consistency."
The new Sandvik system will allow Carver to produce roll goods or flat sheet products as thin as 0.6mm (0.02 inches) and in five blank widths as wide as 3.2 meters (10.5 feet) with a 2.92-metre (9.58-foot) post-trim finish. The technology will be operational around mid-August.
Web: www.r3composites.com