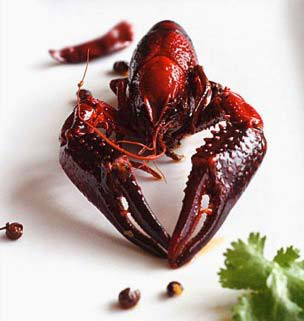 German researchers have developed an easy and inexpensive method of fixing high amounts of polyelectrolytes onto polyester nonwovens that could prove useful in removing chromate from groundwater and soil.

Chromate contamination is to be widely found on land where industrial sites such as tanneries and steel works have been. The high toxicity and carcinogenic properties of such chromates often demands expensive excavation followed by long-term filtration methods for clean-up.

Speaking at last week's Filtech conference in Wiesbaden, Germany, Thomas Mayer-Gall of the German North-West Textile Research Centre (DTNW) at the University of Duisburg-Essen, explained that both natural and synthetic polyelectrolytes are able to bind various metal ions reversibly, enabling effective filtration for chromates.

Polyvinylamine (PVAm)-modified nonwovens are able to adsorb high amounts of chromate at the optimal pH range of 5-7, he said, meaning that no additional pH regulation of the groundwater being cleaned is required before the filtration step.

"When used as absorbents they also have high binding capacities with a fast adsorption kinetic and good regenerating properties. In addition, these nonwoven materials can be used in the recovery of valuable metals from the low concentrated process waters of metalworking and chemical industries where electrochemical recycling is not profitable."

The DTNW team have already achieved an almost complete removal of palladium from low concentrated process waters and a strong selectivity in the presence of potentially-disturbing ions such as calcium and magnesium was observed.
In addition, the nonwoven's effectiveness could be regenerated by a simple dilution step with nitric acid.

Polyelectrolytes – both natural and synthetic derivatives – are well known metal complexing materials. Natural polyelectrolytes are mainly polysaccharides, but enzymes and polypeptides also belong to this group. Alginates and chitosan are interesting polyelectrolytes because both are easy accessible. Alginates are isolated from different algae and chitosan is produced from chitin of crab-shells by base deacetylation of the amino group.