TROISDORF – Reifenhäuser Reicofil has received orders for no less than 40 meltblown lines of different configurations and varying widths between February and July this year.
"These orders have come from around the world and more or less followed the spread of the virus," said sales director Markus Müller (pictured) in an interview with the Illinois-based Mcilvaine Company. "They started in the Far East and then more followed from Europe, and finally from the Americas."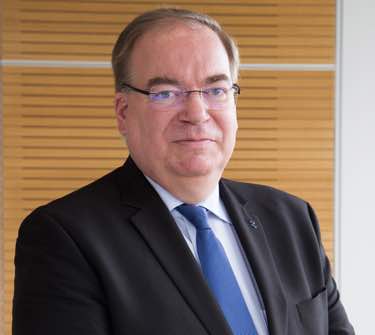 While unprecedented for Reicofil, Müller said that some machine builders within China had also delivered more than 100 lines in the same period.
"Now they are desperately asking for help because they cannot achieve the N95 standard which is the lowest quality needed for a medical grade facemask," he said. "The lines are very cheap but at the end of the day cost you more money because you are not able to produce. Unfortunately, some customers in Europe were blinded by this and have bought such machines, which are now sitting there and not able to produce."
At the same time, he added, an unbelievable number of new facemask converting machines have been installed all over the world, but there is no meltblown material to feed them with.
"China has invested heavily in new capacity, but the trend globally is to move away from China," Müller said. "This makes sense, because you cannot rely on the quality you are getting. We've had instances in Germany of the government ordering facemasks which never arrived, and others that did arrive, but didn't work. So now there's localising and we think that this is the right approach."
Explosion
Back in March, at the start of the Covid-19 pandemic reaching Europe, Reicofil was endeavouring to cut delivery times for meltblown machines from nine to three months. This has proved impossible in the longer term. The company has been delivering one machine a week and is sold out for the conceivable future. An order tomorrow would be delivered now in 14-16 months.
As for SMS lines, which saw a dip in delivery during 2018 and 2019, demand is now stronger than ever.
"Some customers with large composite spunbond and meltblown lines for diapers switched off their spunbond beams and focused on purely meltblown production," Müller said. "As a result there is now an explosion in demand for SMS lines and materials, not least for medical gowns and other PPE. Basically, we are sold out for the next three years."
The earliest Reicofil could supply a new order for SMS lines, he said, is in 20 months.
A full report on the current outlook for spunmelt technology and materials will be published in the August/September issue of Sustainable Nonwovens.
Web: www.reicofil.com