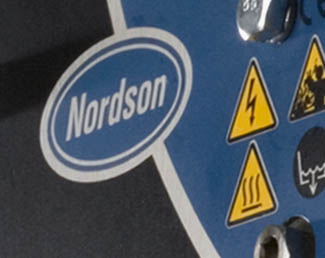 Henkel and Nordson Corporation have formed an alliance bringing together their respective technologies for the global packaging industry.

It will draw on Nordson's expertise in equipment engineering and dispensing technology and Henkel's adhsives formulation expertise to address the challenges facing packaging customers with some new integrated solutions. These will be designed to increase reliability, process efficiency and profitability, reduce costs and also focus on increasing sustainability and minimising the industry's impact on the environment.

One of the first results of the alliance is the new Freedom System which combines Nordson's Freedom hot melt dispensing equipment with Henkel's Technomelt, Freedom-certified adhesives.

This optimised combination of adhesive and equipment is in selected field tests now, with a full commercial launch anticipated in the first quarter of 2013.

"The Freedom System is one of the many ways our combined efforts will benefit our common customers worldwide by increasing packaging efficiency and reducing cost per package sealed," said Nordson president and CEO Michael Hilton.

"This alliance is very focused on sustainability," added Jan-Dirk Auris, executive vice president of Henkel Adhesive Technologies. "As an example, one critical issue facing the packaging industry has been the short supply of some traditional petrochemical-based raw materials used in the manufacture of hot melt adhesives. These supply issues stem from the increasing demand for these raw materials for other end products worldwide. The Freedom System represents an integrated design effort which matches next generation high performance hot melt adhesive and advanced dispensing equipment to help meet such challenges."

More specifically, the Freedom System combines optimised, high-performance adhesives with innovative dispensing equipment that eliminates conventional hot melt adhesive tanks and integrates adhesive-saving intermittent bead dispensing. Customers employing the system are said to derive maximum value in the form of six 'freedoms':
• Freedom from raw materials supply risk.
• Freedom to mount anywhere.
• Freedom from downtime.
• Freedom from machine complexity.
• Freedom from material waste.
• Freedom from operator interaction.