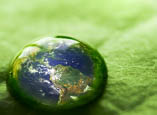 Renewable chemicals company Gevo, headquartered in Englewood, Colorado, expects to raise $18 million from a public share offering.

It will employ the new funding to complete the side-by-side configuration of its commercial-scale isobutanol and methanol fermentation plant in Luverne, Minnesota, as well as general operational costs.

Among other recent initiatives, at the end of May Gevo announced that it had sold a significant quantity of para-xylene (PX) derived from its renewable isobutanol to Toray.
Log in or subscribe to see this content