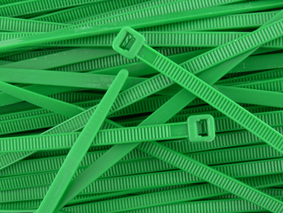 Archer Daniels Midland (ADM) is investing $25 million in Rennovia, which, as previously reported is developing drop-in bio-based monomers that could replace oil-derived chemicals in engineered plastics, manmade fibres and nonwovens.

Rennovia, based in Menlo Park, California, has already developed bio-based adipic acid and hexamethylene diamine (HMD) to make 100% polyamide 6.6.
"This investment is part of ADM's ongoing efforts to enhance returns by strengthening our portfolio of higher-margin products," said Kevin Moore, ADM vice president, Renewable Chemicals. "There is significant and growing demand for chemical products made from renewable feedstocks. We are impressed with the technology Rennovia is developing, and look forward to the opportunity for its products to join our current portfolio of renewable chemicals – such as propylene glycol and ethylene glycol – because they offer increased access to attractive end markets in nylons and other materials."
"We are delighted to have the support of ADM as a strategic financial investor to scale-up and commercialise our bio-based chemical process technologies," said Robert Wedinger, President and CEO of Rennovia. "ADM's position as a leading producer of refined carbohydrates, combined with its focus on bio-based chemicals production, makes it an ideal investor for Rennovia."
Founded in 2009, Rennovia targets the production of existing high-value chemical products using scalable chemical catalytic process technologies at costs significantly advantaged over current petrochemical processes. ADM's investment will be used for research and development programs and continuing operations.