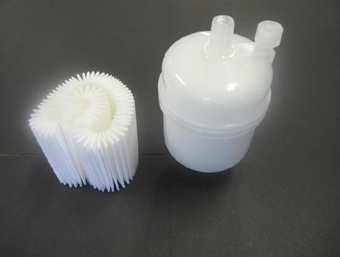 The nonwoven-like structure of a new nanofibre membrane developed by Asahi Kasei in Japan contributes significantly to its effectiveness.

Aimed at the liquid filtration market, it is made from polyketone, which is obtained by the copolymerization of ethylene and carbon monoxide.

Variants of polyketone were first introduced by DuPont in the 1940s, and later by Shell in the Netherlands.
Shell introduced a version by alternating the copolymerization of ethylene and propylene as an engineering plastic in the 1990s, but eventualy abandoned its development. At about the same time, Akzo Nobel, also in the Netherlands, developed a polyketone fibre by wet spinning, but commercialisation was eventually abandoned, as was a similar development at Asahi Kasei.

Now in membrane form constructed from nanofibres, Asahi believes the fibre will finally reach a mass market.
The Asahi product has a high porosity of between 75-85% and most significantly, as a liquid filter media, its pressure drop is said to be lower than existing membranes on the market.