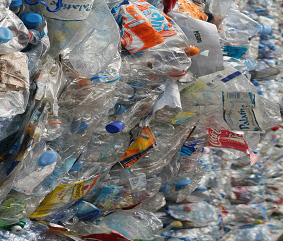 Wellman International will mark 40 years of service to the nonwovens industry at the forthcoming Techtextil exhibition in Frankfurt.

Now a wholly-owned subsidiary of Indorama Ventures, Wellman is the leading European producer of polyester staple fibre from rPET material and also the largest recycler of plastic bottles in Europe –with 2.2 billion employed to make its fibre products each year.

During its 40 year lifespan, Wellman has evolved to support multiple nonwoven markets, with significant penetration in recent years into the hygiene, semi-medical and industrial sectors. Fibres offered through its Hygiene and Smart Fibre ranges are demonstrating highly effective functionality and performance characteristics.

The company is also announcing a collaboration with Hologenix, as the exclusive producer of Celliant staple fibre in Europe.

Celliant harnesses the body's natural energy through the use of minerals and fibres and products containing the fibre have been clinically proven to increase blood flow and tissue oxygen levels and help balance temperature.
The inclusion of Celliant in Wellman's product portfolio compliments an ever expanding range of products suitable for semi-medical applications such as the Wellcare range which offers solutions for asthma and allergy, antimicrobial and anti-dustmite management, in addition to the Cirrus vapour management system.

For industrial applications, Profile Pt fibre has a distinctive spatial arrangement and allows for greater surface area and delivery of enhanced thermal, acoustic and hydrophilic functionality. For automotive, meanwhile, the Oleophobic fibre range delivers a unique oil/water repellent action for specialised applications.