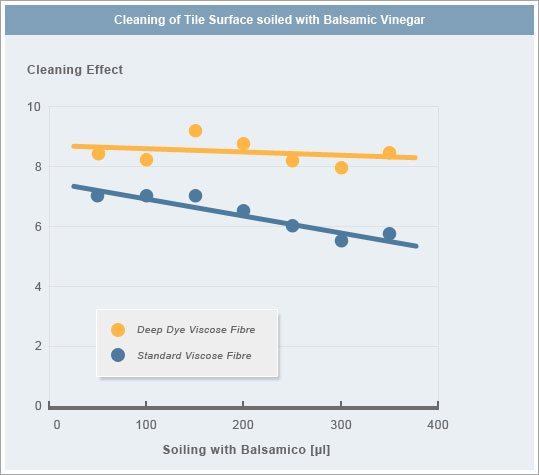 Deep-Dye, the chemically-modified speciality fibre with outstanding dye absorption capacity manufactured by Kelheim Fibres has been found to improve the cleaning effectiveness of nonwoven wipes.

In recent tests conducted at Hohenstein Laboratories floor tiles were soiled with regular balsamic vinegar and cleaned with dry nonwoven samples. Subsequently, the remaining vinegar on the tiles was visually evaluated using a comparison scale (comparable to a greyscale).

The tests were repeated until the nonwovens reached their maximum absorption capacity, using 50 µl balsamic vinegar per cycle.
Log in or subscribe to see this content