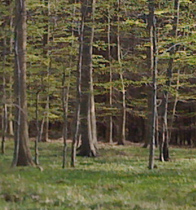 At the forthcoming Ecobuild exhibition, taking place at Excel in London from March 20-22, Advanced Nonwovens of Denmark will be showcasing the new product potential of its patented CAFT – carding airlaid fusion technology.

The traditional airlaid nonwovens industry, the company explains, operates with fibres in the 1-12 mm range and the traditional carding industry with 5-100 mm fibres. In both cases, capacity is reduced as the fibre length increases.

With CAFT, fibres from 1-100 mm can be accommodated thus and capacity is maintained regardless of the fibre length. In addition, CAFT can process both homogeneous and non-homogeneous materials.

This allows the processing of both traditional fibres and new natural fibres or waste material at a high capacity of up to 2,000 kg per hour.
Log in or subscribe to see this content