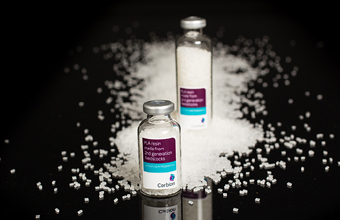 Corbion Purac, based in Gorinchem, Netherlands, has successfully made PLA (polylactic acid) bioplastic resins from second generation feedstocks.

The selected feedstocks are those not suitable for human consumption and include plant-based materials like bagasse, corn stover, wheat straw and wood chips.
Today, first generation feedstocks such as industrial cane sugar, sugar beet, corn and cassava are used for producing lactic acid. They are grown following principles of sustainable agriculture and have a high yield per hectare of land used.
Log in or subscribe to see this content