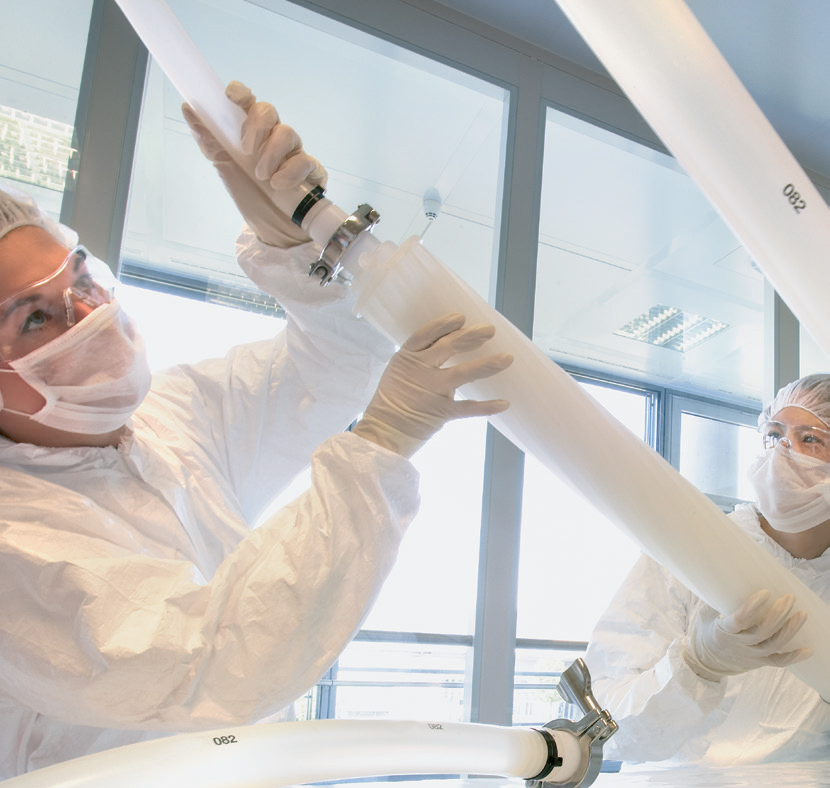 Sartorius Stedim Biotech, based in Aubagne, France, has entered into a worldwide OEM supply agreement with GE Healthcare's Life Sciences business to supply its Sartobind membrane adsorber purification technology.

Membrane adsorber ion-exchange technology is now widely used in the biopharmaceutical industry for the removal of contaminants such as endotoxins and viruses during the production of protein-based drugs, and can offer manufacturers advantages compared to other techniques.

The Sartobind SingleSep looks like a standard filter capsule but its adsorbing membrane is reeled on a core, made possible by nonwovens as reinforcement, to form a cylinder. The flow is from the top into the outside channel and then perpendicular through the membrane layers to the centre of the cylinder, leaving the capsule at the outlet.

It will now be marketed under the GE brand 'ReadyToProcess Adsorber'.
"The biopharmaceutical industry is facing increasing pressure worldwide to continually reduce costs, increase efficiency and improve quality," said Catarina Flyborg, BioProcess downstream product leader at GE Healthcare Life Sciences. "Our vision is that an integrated manufacturing approach where every stage – from choice of cell culture media right through to selecting the best approach to purification – has the potential to improve product yields and reduce time to market."