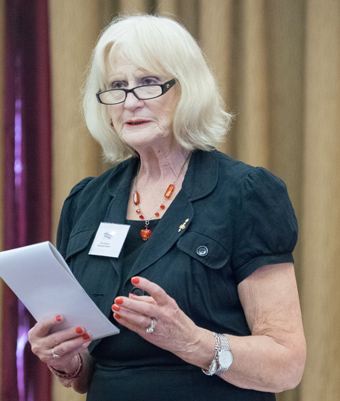 Christine Wilkinson – chairman of the Nonwovens Network UK – has been awarded an MBE for her services to the textile industry.

Born and educated in West Yorkshire, her long career in textiles began with ICI Fibres before she took up an appointment as a lecturer in textile technology at Huddersfield Polytechnic, rising through the ranks to become principal lecturer and acting head of the Department of Textile Industries.
She then returned to industry as director of Ledacare, the medical division of Cosmopolitan Textiles, and then as head of education and training with the British Textile Technology Group (BTTG).
She is now involved with the University of Leeds, heading up ITS short course training programmes in textile science and technology.
Chris views one of her greatest achievements as her work with the Nonwovens Network UK. She is a founder member, long term secretary and currently chairman. The Nonwovens Network is an association set up 20 years ago at the request of the industry. It holds an annual seminar and an annual dinner, assists companies in research and development and is currently engaged in the provision of apprenticeship training. The UK's nonwovens industry has doubled its output since the network was founded and remains the fastest growing sector of the UK textile industry.
In 2012, Chris also became the first woman president of the Huddersfield Textile Society, which was founded in 1903.