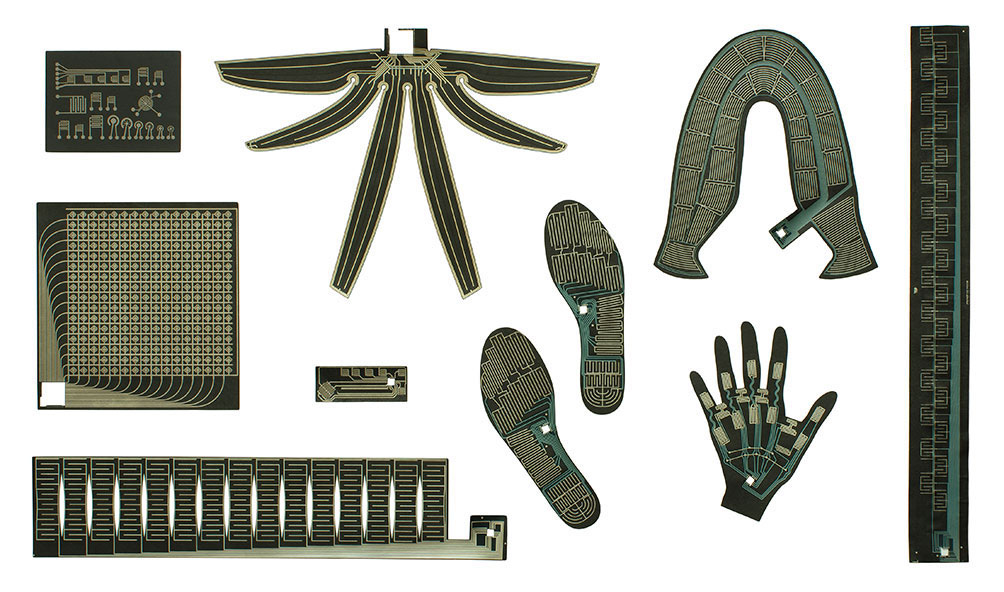 BeBop Sensors, based in Berkeley, California, has now designed 14 separate products for OEM customers – ranging from sports and gaming brands to automotive suppliers and medical companies – since it launched its potentially revolutionary fabric sensor technology at the end of 2014.

And of particular relevance to the nonwovens industry is the fact that its sensors are priced low enough to be considered disposable by medical and industrial standards.

The technology – which has just received the 2015 Frost & Sullivan North American Technology Innovation Award – is based on a proprietary monolithic fabric sensor which integrates all necessary sensors, traces and electronics into a single piece of fabric. This approach results in greater sensitivity, resolution, range of deployment and robustness in a concentrated area.
As opposed to other wearables that measure physiology – EKG, EMG – BeBop sensor materials measures physicality by
sensing and displays pressure, XY location, bend, motion, rotation, angle and torsion. As such, the sensors can comprehend force, location, size, weight, shape and presence across any size, resolution and geometry.
BeBop's core sensor technology was originally deployed by Keith McMillen Instruments (KMI), which now has over two million smart fabric sensors in regular daily use in its musical instrument products. BeBop Sensors was spun out of KMI last year to take advantage of the growing need for practical fabric sensors with a proven record in design, manufacture and performance.
Among the latest developments, BeBop has developed a prototype 'smart tyre' that can sense the road surface, tyre profile and detailed information about the contact patch.
"While tyre pressure monitoring is becoming standard, greater knowledge of the tyre's profile and road engagement can be used to adjust suspension, enlighten anti-lock braking and report on tread depth," says BeBop CEO Keith McMillen.
Other applications for the versatile smart fabrics include detailed sensing of bodily motion. A first generation prototype of an all fabric data glove provides information of finger flexing and abduction from 14 fabric sensors. Combined with a BeBop data insole, a sophisticated VR (virtual reality) sensing system for locomotion and manipulation is being made available to certain OEMs.
Universal pressure maps can be designed based on a simple single layer fabric sensor to map pressures from complex objects in real time. Size and resolution can be targeted for specific applications.
A basic fabric sensor is responsive from 50g to 100 Kg, –a 2000:1 dynamic range. Resolutions from 2mm to 15mm with fabric thicknesses down to 0.3mm are readily available. Applications for pressure maps are numerous, ranging from smart chairs that correct posture to sheets for hospital beds that track patient handling.