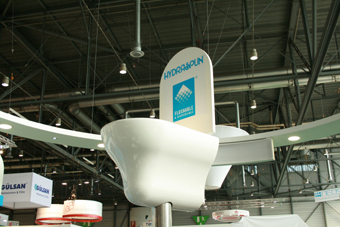 Suominen is introducing Hydraspun Dispersible Plus, a new range of flushable substrates that break up over three times faster than the standard Hydraspun products and clearly pass the latest INDA/EDANA flushability assessment test protocol.

Suominen has filed a patent for the range of products. The company invented the first commercial flushable product in the late 1990s to provide consumers with a suitable replacement to non-flushable materials like paper towels and baby wipes which are commonly flushed by the consumer.

"It's wonderful to bring an innovation to the global wipes market which is the result of understanding consumer needs and listening to our customers, as well as considering the expectations of the municipal wastewater systems," said Suominen product manager Kyra Dorsey.