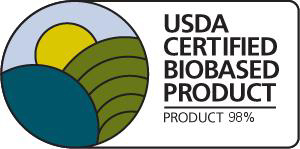 Barnhardt Manufacturing Company has earned the USDA Biobased product label for its High Q Cotton.
The product was certified to be 98% biobased, with the remaining 2% being fossil carbon, exceeding levels set by the USDA.
"This will allow our High Q cotton to be immediately identified as a certified USDA BioPreferred product" said Chuck Allen, director of product development at Barnhardt.
Log in or subscribe to see this content