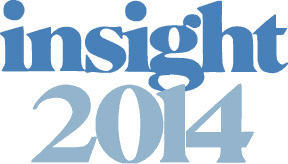 Now in its 36th consecutive year, the Insight 2014 international nonwovens conference will be held at the Hyatt Regency Indianapolis Hotel in Indianapolis, Indiana, USA, from October 19-23, 2014.
Fulfilling the need for the best business contacts and original presentations on breaking technologies, markets and insights by industry experts, Insight is well established as the premier event for the absorbent products and high-performance fabrics industries.

Among the reasons that 350+ delegates from over two dozen countries participate in this annual event are that Insight organises scheduled events such as evening receptions on Sunday and Monday, and the very popular tabletop reception on Wednesday, as well as ample free time to hold crucial business meetings with other top-level delegates attending the conference.
Centred in the state capital, Indianapolis offers over 130 restaurants mostly within three blocks of the hotel. There are also dozens of private micro-brewery pubs and live music throughout the area providing unlimited options for client entertainment or just a fun night on the town.
Early individual delegate and group registration discounts are available until August 1.
Further information: www.marketingtechnologyservice.com,