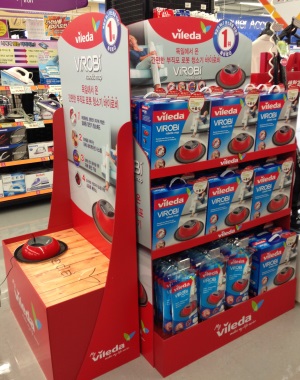 FHCS Korea is a new joint venture between Freudenberg Home and Cleaning Solutions and its former distributor VLD in South Korea which is seeing the rapid expansion of Vileda products in the country's supermarkets.
"With this step, we are pressing ahead with our development locally, expanding our sales and distribution network and positioning the Vileda brand more effectively," says Dr Klaus Peter Meier, CEO of Freudenberg Home and Cleaning Solutions. "The demand for German brands in South Korea is increasing and the purchasing power of the population is growing. A wide product portfolio is now offered covering the entire Vileda product range.
Freudenberg has been represented in South Korea since 1973 and holds 80% of the shares in the new joint venture.