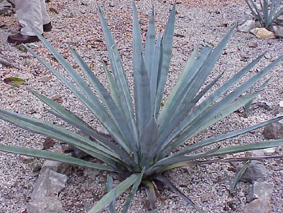 The blue agave plant grows primarily in the volcanic soil around the Mexican city of Tequila – more than 300 million of the plants are harvested there each year for the roots used in the distillation of the world famous spirit of the same name.
The waste fibre from agave processing, however, is also now finding its way into a few of the 50,000 products 3M has out in the market – specifically ScotchBright scouring cloths and wipes, branded Limpeza and Verde (Clean and Green) in Brazil.
Speaking at the NatureWorks Innnovation Takes Root conference in Orlando, Florida on February 18th, 3M's Gayle Schueller said that these had met with tremendous success in the country, with consumer surveys revealing 50% of sales being achieved with consumers not using such products before. At the same time, added value is created for the farmers and similar initiatives are being planned to do the same with coconut fibres in India.
3M manufactures nonwovens as the basis of products worth around $4 billion annually.
Since 2001, the company's environmental giving programme has invested more than $21 million in sustainability initiatives.