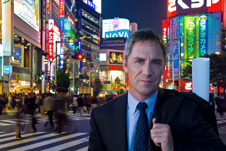 Holistic solutions in the fields of health, environment, comfort and industry will be showcased by Freudenberg companies and collaborators at the forthcoming ANEX (Asia Nonwoven Exhibiton and Conference) in Seoul, South Korea, from June 13-15 2012.

Freudenberg Nonwovens, Japan Vilene, Korea Filtration Technologies, Korea Vilene and Freudenberg Filtration will together demonstrate success stories in each of these fields at the show.

They include the development of a PAP/transdermal base material for the health sector, environmentally friendly Ni-MH battery separators, new materials for cable wrapping and major engineering projects and turbomachinery filter solutions.

The five companies will demonstrate how they combine their specialist expertise in providing individually-customised local solutions for global markets.