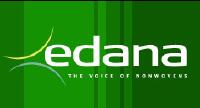 EDANA has this week been representing its member companies at a joint meeting of the China-Japan Hygiene Entrepreneurs to urge increased cooperation and trade in nonwovens and related products.

The organisation has been present at similar meetings in all four BRIC countries this year, and is also expanding the scope of its international conferences, with the forthcoming Filtrex in India in December to be followed by others in Turkey and Russia.

"As emphasized at the APEC summit by Chinese president Hu Jintao, the solution to the current global economic challenge lies in determined action from both emerging and developed countries," EDANA's general manager Pierre Wiertz said at the meeting. "It requires more rigorous economic policy and continued innovation in developed markets and more emphasis on growth of domestic consumption in the emerging markets which have high savings.

"As it celebrates its 40th Anniversary, EDANA offers its support and experience to colleagues from China and Japan, especially in extended producer responsibility, or as we define it, product stewardship, which includes regulatory compliance, product safety and environmental sustainability.

"Global harmonisation in these areas – and especially in standards and test methods will be some of the topics we propose for our continued cooperation," Mr Wiertz concluded.