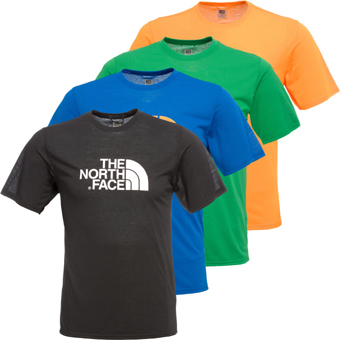 FibeRio Technology Corporation, based in McAllen, Texas, is entering into a strategic partnership with VF Corporation, the branded lifestyle apparel, footwear and accessories company behind brands including The North Face, Vans, Timberland, Wrangler, Lee and Nautica.

The intention is to develop next-generation, performance apparel fabrics enhanced by FibeRio's proprietary nanofibre technology.
The partnership centres on FibeRio's Forcespinning technology platform and its ability to produce unique nanofibre materials in high volumes. VF intends to incorporate the technology across its three Global Innovation Centers which focus on advances in performance apparel, footwear and jeans.
"VF's Global Innovation Center strategy is centred on the pursuit of disruptive design and materials that will meaningfully redefine the future of apparel and footwear," said Dan Cherian, Vice President of VF Global Innovation Centers. "Our partnership with FibeRio is a great step towards the co-development of proprietary, high-performance nanofibre materials that will help push the boundaries of performance and explore the creation of new apparel and footwear market categories."
"We are excited to partner with VF Corporation on our Forcespinning-based advanced nanofibre textiles," added FibeRio CEO Ellery Buchanan. "VF's long history of brand strength and operational excellence along with our leading commercial scale nanofibre production expertise creates an excellent opportunity to pro-actively shape the competitive landscape."
The higher surface area and smaller pore size of nanofibres enhance the characteristics of fibrous material, enabling performance levels in any given application to be materially improved using significantly less material in the end product. This in turn, allows for lighter weight and lower cost.
FibeRio says its Forcespinning technology is the only platform capable of both the commercial scale melt and solution spinning of nanofibres. This provides a more sustainable method of production because melt spinning requires no solvents. In addition, Forcespinning can be used to solution spin with considerably smaller amounts of solvents than traditional nanofibre production processes such as electrospinning.