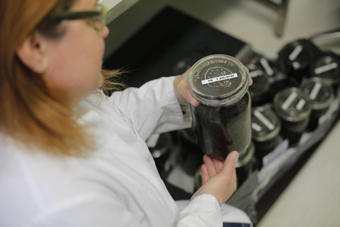 The Hohenstein Institute in Bönnigheim, Germany, has developed a method that can be used to determine or confirm the biological degradability of textiles and a quality certificate can now be awarded.

Freudenberg has become the first company gain the certification for a polyester nonwoven interlining made from 100% biodegradable fibres.
Biodegradability is defined as the decomposition of organic materials by water, air and micro-organisms in the soil. What determines the rate of degradation – in equal ambient conditions – is the composition of the materials used. This determines how long the process of rotting down takes and whether any substances are released during the decomposition that are hazardous for plants or animals.

A product is endorsed after a sample has decomposed and its ecotoxicological safety has been confirmed.
Log in or subscribe to see this content