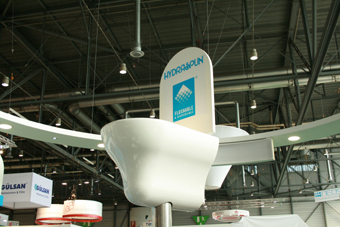 Suominen has announced a €4 million investment programme that will initially see capacity expansions at its plants in Alicante, Spain and Paulinia, Brazil.
The company is also evaluating opportunities to increase the production capacity of its Nakkila plant in Finland as part of the programme that will be executed between 2015 and 2017.

In Alicante, the investment will target the globally growing markets of industrial wiping and medical nonwovens and at Paulinia the expansion aims to strengthen Suominen's position in the growing South American wipes market and enable it to also supply to medical and hygiene sectors.
"I am delighted to announce these very first steps in Suominen's growth investment plan," said says president and CEO Nina Kopola. "When completed, these investments will enhance our ability to supply products of superior value to customers."