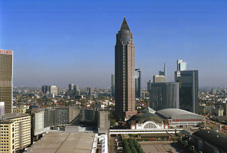 Nonwovens were worth $33 billion within an overall global technical textiles market worth $160 billion in 2012, according to a report prepared by Gherzi for Techtextil 2013.

This amounts to 7.7 million tonnes of product, with traditionally woven, knitted or braided textiles constituting 10.8 million further tonnes and composites 3.5 million.

And with the inclusion of automotive acoustic products (despite substantial sales being from moulding), Gherzi puts Autoneum, with sales of €1.72 billion in 2012, at the top of the global nonwovens producers, followed by Freudenberg, DuPont, Ahlstrom and Kimberly-Clark.

Two further European manufacturers of automotive products, Trèves of France and Germany's Borgers, are in sixth and ninth place respectively.

Technical textiles further represent 27% of the worldwide production of textile surfaces, and around 50% in Germany, where Techtextil is held.

The overall textile market had a value of more than $1,500 billion in 2012, the report finds, with garments worth arount $1,200 billion and home textiles $170 billion. Of the 85 million tonnes of global fibres these employed 34 million were filament, 45 million short staple and 6.1 million long staple. Polyester's share of the overall market was 35.5 million tonnes.