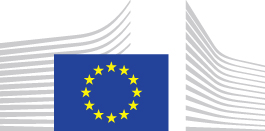 A long term strategic plan by the European Commission (EC) to rebuild the European economy by investing in the development of new technologies has now reached the stage where it will start to have an impact as it reaches the commercialisation phase.

The EU is proposing to make several billion Euros available for companies to enable this to happen as a key part of the new EC Horizon 2020 programme, which starts in 2014 and replaces the FP7 and CIP programmes.

Crucially, a part of this support is aimed at entrepreneurs, start-ups and SMEs because these are seen as providing the engine for the economic recovery, being are positioned to bring new innovative technologies to market quickly.
Since 2003, more than €400 million has been co-invested by the European Commission into more than 130 European research projects to develop innovative, Smart Systems technologies to reinforce European scientific excellence and competitiveness.
Log in or subscribe to see this content