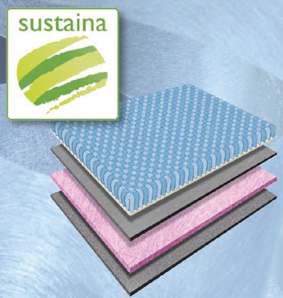 Owens Corning is currently experiencing terrific success in the US carpet tile market with its bio-based Sustaina glass nonwoven for surfacing and reinforcement.

The global carpet tile market is now worth an annual $2.7 billion and the USA is currently the biggest market for it, with a 32% share, followed next by Japan with 13%. Modular flooring is particularly popular in US corporate and governmental offices, as well as in institutions such as schools and hospitals, as a result of its durability, along with ease of installation, maintenance and replacement.

While carpet tiles still have well under a 50% market share almost everywhere but Japan, substantial future growth is particularly anticipated in developing economies.
Log in or subscribe to see this content