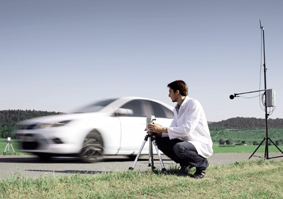 In an inevitable step towards reducing its capacity in Europe, Autoneum has sold its Italian subsidiary to the German industrial holding company Mutares for an undisclosed sum. It is also negotiating the closure of its plant in Dieppe, France.
Autoneum Italy SpA employs around 730 people, with around 80 at its Italian headquarters in Leinì and 650 in its plants in Desio, Pignataro, Santhià and Vicolungo. The company generated sales of around CHF 132 million in 2012.

Mutares AG, based in Munich, was founded in 2008 and focuses on acquiring mid-size companies going through upheaval. It is envisaged that Autoneum Italy SpA will now focus on supplying selected commercial vehicle manufacturers in Europe while continuing to operate as an Autoneum licensee in Italy.

The move is in response to a market-induced drop in demand that Autoneum is being confronted with in Europe, and particularly in Italy. Meanwhile, it is in discussions with the unions and the works council concerning its planned closure of its plant in Dieppe, France, and the associated relocation of activities to other European Autoneum sites. This is likely to take place in the fourth quarter of 2013 at the earliest.

Expenses and costs incurred by these changes are anticipated to be around €40 million and will reduce Autoneum's plants in Europe from 15 to 10.

In a recent report prepared by Gherzi for Techtextil 2013, the European nonwovens market was said to be worth $33 billion in 2012, and with the inclusion of automotive acoustic products (despite substantial sales being from moulding), Autoneum, with 2012 sales of €1.72 billion, was ranked the number one player, followed by Freudenberg, DuPont, Ahlstrom and Kimberly-Clark.