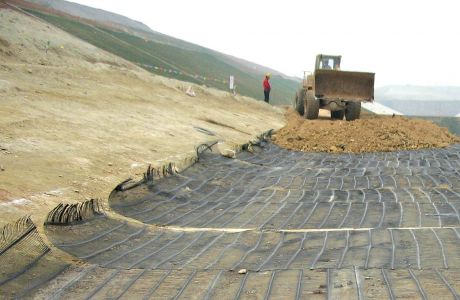 Contracts have been signed for Fiberweb Geosynthetics to invest £2 million to increase its stake from 26% to 65% in its geotextiles joint venture in Gujarat, India.

Terram India, based in a duty-free zone near Mundra, fully commissioned its manufacturing operations during 2012, employing a Terram geotextile spunbond line relocated from Fiberweb's Terram operations in the UK.

The unique Terram spunbond process produces strong, lightweight geotextiles and has long been a key component in many leading geocomposites, being utilised as a trusted element in road, rail and building foundations, as well as many other construction projects.

Terram India's line is running well and cost-effectively, benefitting from attractive labour, overhead and utility costs, all of which will further underpin ongoing margin improvements. The line is currently supplying Fiberweb in the UK along with several customers in the Middle East, South America, Asia and Africa and is well placed to deliver strategic benefit from the growing Indian market.

The investment will enable expansion at Terram India, including the addition of value-added geocomposite manufacturing capability. On completion, Fiberweb will consolidate £3 million of debt associated with Terram India.

The transaction is expected to be earnings-neutral in 2013 and to be accretive in 2014. Completion is expected during July 2013.