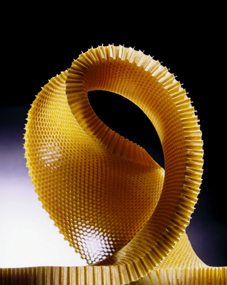 Kolon is to appeal against the civil lawsuit for $919.9 million awarded to DuPont against it in the US District Court for the Eastern District of Virginia during 2011.

Kolon, a South Korea-based company, was found liable for misappropriation of trade secrets in respect of Kevlar, and the jury found that its actions were willful and malicious.
Kolon has expressed its disappointment with the court's rulings and does not believe an injunction, of any scope, is warranted either legally or factually. It is now to file a motion to stay the order.

The US court's ordered Kolon to suspend its worldwide production and distribution of aramid fibres.

"Kolon developed its aramid fibers business by investing significant resources into research, development, and innovation over the course of nearly 30 years, including joint efforts with the Korea Advanced Institute of Science and Technology (KAIST)," the company's latest statement says. "Kolon has solid legal and factual grounds on which to base an appeal, such as improper rulings throughout the case and a lack of evidence with respect to the core legal issues at the heart of it. The ruling is but one step in what will be a lengthy legal process before this matter is resolved. Kolon is actively pursuing all legal avenues to resolve this matter in a way that is in the best interest of the company, its employees, its shareholders, its business partners, and its customers. Kolon is confident that it can reach such a resolution."