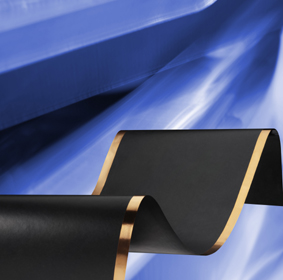 At this week's JEC Composites show in Paris, Frenzelit, based in Bad Berneck, Germany, introduced its new Hicotec range of needled nonwovens and films.

These are finding favour with processors and developers in a number of industries as a result of their highly consistent longitudinal and transverse dimensions, combined with minimum basis weights.

Frenzelit is already a leader in areas such as as gaskets and gasket materials, but due to its specific material composition, Hicotec NE is now proving ideal for use in new energy generation and energy storage technologies where minimum basis weights, maximum material homogeneity and specified fibre orientation and conductivity – the preconditions for the achievement of high energy densities with smaller component dimensions – are required. At the same time, low component weight is essential.
Log in or subscribe to see this content