The work of Sustainable Health Enterprises (SHE) in Rwanda is a multi-faceted project aimed at providing access to sanitary pads for the women and girls who really benefit from them.
A the beginning of 2017, Leah Putman (pictured right) made something of a bold career move. As an engineer in manufacturing support and new product development for WL Gore, with a Bachelors' in Mechanical Engineering from the University of Delaware, she had also volunteered at Engineering World Health, a non-profit organization with whom she visited Honduras in 2011, and Nepal in 2016.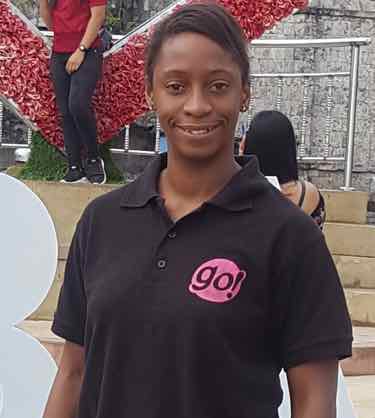 Engineering World Health works with hospitals and clinics maintaining medical equipment and addressing other hospital needs for the communities of the developing world, and through the organisation, Leah learned of the work of Sustainable Health Enterprises (SHE).
Urgent problem
SHE was founded in 2008 by Elizabeth Scharpf, a Harvard graduate who while working for the World Bank in Mozambique was made aware of an urgent problem – the lack of access to affordable menstrual pads for many girls and women. According to one Mozambique factory owner, 20% of her employees were missing work regularly – up to 30 days a year – due to menstruation.
The reason was that the available pads from the major brands cost them more than a day's wages. "For fear of embarrassment, they would stay home from work and I was shocked, which went to being outraged and that led to the need to do something," Scharpf has explained. "The result was SHE. We are a social venture using business approaches to address different social problems and our first initiative is SHE28, in which we are working to jump-start a local business to drop the price of pads. When women can't afford menstrual pads, they use rags, bark or even mud. It's a loss in education, a loss in productivity and a loss in health and economic development, but I think more than anything else, it's the loss of dignity that has driven me."
Log in or subscribe to see this content