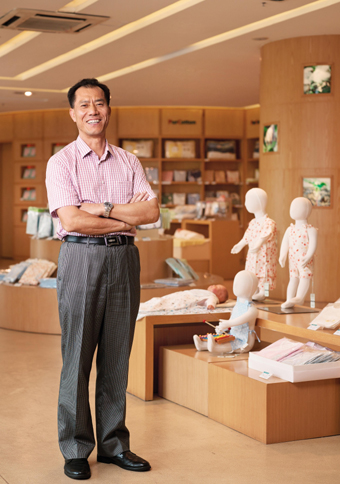 PurCotton is rapidly becoming a household brand in China following Winner Medical's move into retail five years ago with products such as cotton tissues, household textiles, maternity wear and absorbent hygiene products.
With a commitment to using 100% US cotton spunlaced fabrics in all of its main product lines – and having overcome some considerable obstacles along the way – Winner's PurCotton retail business has doubled its turnover every year since 2010 and is on course to do it again in 2015.

There is nothing really comparable to the PurCotton stores – the brand is focused on bringing together all consumer cotton products, from maternity to clothing, bedding to hygiene and to medical care. This 'content-based' brand concept was initially not understood, but stores have been rapidly gaining appreciation from consumers since their inception.

Sustainable Nonwovens editor Adrian Wilson gets the low-down on this extraordinary success story – that could only have happened in China over the past two decades – from Winner CEO and founder Jianquan (JQ) Li.

Log in or subscribe to see this content