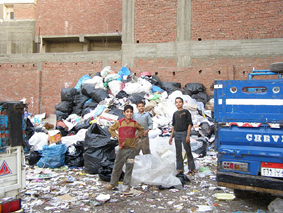 Who are they and what do they have to do with nonwovens?

In the medium term – as the world shifts to establish a new and more balanced equilibrium – communities like the Zabbaleen are likely to be quite influential in the greater scheme of things, but hopefully not for too long, as living standards for the poorest of the world increase to meet those of advanced societies.

What they symbolise though, is the stratified level of attitudes and approaches to dealing with the problem of consumer waste, at its most basic, around the world.
Log in or subscribe to see this content