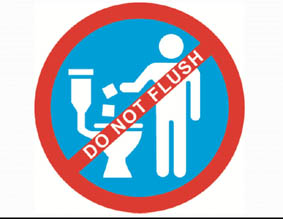 The issue of flushability was high on the agenda at the 2012 INDA World of Wipes conference.

As industry bodies INDA and EDANA prepare their third version of the guidelines to flushability, the efficacy of a disposable wipe to disperse within the sewage system continues to be called into question.

How rapidly should this dispersion take place, and how comprehensively?

There are suggestions that some products already marketed as 'flushable' do not disperse as well as they should, and not as quickly as they should either.

For water authorities, this is causing problems, leading to clogged pumps which are expensive and timely to fix, to the extent that legislation against flushable wipes has been proposed in the US states of California, New Jersey and Maine.
Log in or subscribe to see this content