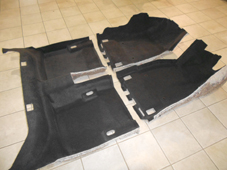 Price, price and price are the key pressures facing suppliers of nonwovens and components to companies like Chrysler, Ford, GM, Nissan and Toyota.

"The fourth pressure is the need to couple performance with options. Vehicles each have their own NVH (noise, vibration, harshness) signature, a characteristic that is determined before the vehicle is even built. To accomplish that signature, a balance between all vehicle parts is essential."

In the latest print edition of Sustainable Nonwovens, Michael Sargent, director of product management for Janesville Acoustics, fields questions on what it takes to find success in the automotive industry, and the trade-off between sustainability and recycling.

To ensure your regular copy click here.


Log in or subscribe to see this content