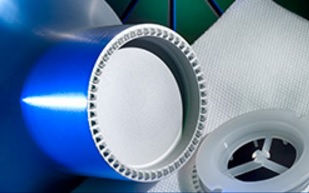 Nonwovens association INDA anticipates record attendance figures for Filtration 2015, to be held next month in Chicago.
New additions to the conference programme include presentations on high flux tyvek for filtration, presented by Hyun Lim, technical fellow, Dupont, and nonwoven media approaches for air inlet filtration on gas turbines, by Mcleod Stephens, Jr., sales manager, Nederman.
Matt Gessner, application engineer at W.L. Gore & Associates, will also present on filter media and filter laboratory tests, as they relate to industrial use.
More than 1,500 delegates, including 140 exhibitors, are expected to attend Filtration 2015, to be held 17-19 November at Navy Pier, Chicago. Presentation topics will include market trends and statistics, new technologies, filtration solutions, and industrial air filtration.
Log in or subscribe to see this content