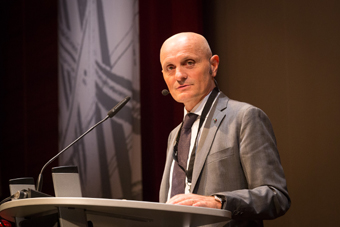 US shale gas fracking is a new issue European fibres and nonwovens manufacturers have to factor into their equations.

Speaking at last week's Dornbirn MFC in Austria, Giulio Bonazzi, president of CIRFS, the European Manmade Fibres Association, observed that as recently as 2005, the price of natural gas in the United States was almost three times higher than it was in Europe.

Today, natural gas in Europe is twice the price it is in the USA.

"European labour costs are the highest in the world as a result of high taxes, social charges and unflexible labour laws, while taxation, a lack of liberalisation, legislation around issues such as climate change and political choices can all have negative consequences for manufacturers," said Bonazzi. "Energy costs have risen considerably recently and the shale gas revolution in other parts of the world is now having a major impact as well. It's certainly making the US increasingly competitive, to the extent of being able to compete with China."

Nevertheless, given China's 63% share of the 58.6 million-ton manmade fibre market, Europe remains the second largest producer, with its 8% share equating to over 4.5 million tons.

It also has a very balanced product profile, with polyester accounting for just 30%, followed by polypropylene at 25%, acrylics at 16%, cellulosics at 15% and polyamide at 12%.

China, on the other hand, has very significant over-capacity in polyester, put at 18% of possible utilisation in 2012. And it's growing too, and will reach 23% by 2015.

"Competition will increase and new challenges will appear, but there remain many opportunities for European manmade fibre producers," said Bonazzi. "Flexible and responsible companies meeting challenges in terms of innovation, international trade and cost will be the leaders and quality, flexibility and adaptability will be key elements in success. Sustainability will also grow in importance and Europe is a forerunner in this respect and should benefit from this leadership. At the same time, collaboration and exchange will become more important than ever before."

The 53rd Dornbirn Manmade Fiber Conference (MFC) attracted over 800 delegates from over 30 countries.
Over 100 papers were presented over the three days, with its general themes being Sustainable Solutions for the Fibre Industry, Fibre Innovations, Unconventional Fibre Applications, Finishing and Sports and Functional Wear, in addition to a number of presentations centred on overviews of key global markets.

The 54th Dornbirn MFC will take place from September 10-12 2014.