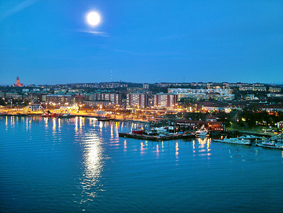 The eco-efficient functionalisation of nonwovens and the use of renewable/bio-based materials are among the key themes at EDANA's 6th Nonwovens Research Academy, which takes place from April 19-20 in Gothenburg, Sweden.

As the premier meeting of R&D specialists, the event brings together an international and interdisciplinary group of academics, students, researchers, scientists and engineers and provided a forum for presenting and discussing relevant research activities.

"EDANA believes that innovative research and close connections between industry and academia are critical to the successful growth of the nonwovens and related industries," says EDANA general manager Pierre Wiertz. "the links created with both promising young students and established scientists will help to meet the needs of company's R&D departments well into the future. The Nonwovens Research Academy promotes this fundamental understanding and knowledge of the science and technology of nonwoven fabrics, products and processes as well as related disciplines."

This year the Academy will be hosted by R&D and consulting service Swerea IVF and the opportunity to visit its facilities and selected departments of Chalmers University will be available to attendees.

Among other subjects on the agenda are:
• Modelling and testing
• Micro and nanofibre-based webs
• Advances in absorption technologies
• rocessing and product performance enhancement

To highlight the efforts by students in the nonwovens and related fields, the EDANA nonwovens R&D student grant has been awarded to 11 students, and covers their travel, accommodation, meal expenses and registration.

Details: www.edana.org
Picture: Amjad Sheikh