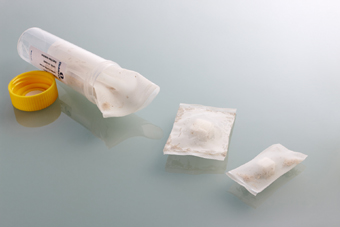 BioMonde has manufactured and supplied Larval Therapy products in Europe since 1994 and is now introducing its BioBag for patient use in the United States.

The vastly increasing levels of diabetes combined with an aging population in the USA means that the number of wounds which are unable to heal naturally is increasing significantly.

BioBag is said to provide all the benefits of biosurgery in an easy-to-use contained dressing and its ease of application, rapid debridement and low cost make it a promising solution for non-healing wounds.
Log in or subscribe to see this content