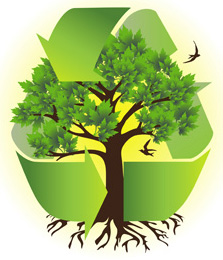 Green Innovations, based in Cape Coral, Florida, plans to market class 100,000 ISO 8 critical environmental standard medical wipes via its subsidiary Green Hygienics in the USA.

The wipes are being manufactured by Shanghai, China-headquartered American Hygienic Corporation, which claims to be the largest manufacturer of bamboo nonwoven-based wipes worldwide and is an established supplier of private label products to multi-national brands and retail customers including Carrefour, Tesco and Walmart.

The new American Hygienic Corporation plant is said to be the only current facility to offer class 100,000 ISO 8 to the wet wipe industry and will scale up product availability for Green Hygienics by over 60%.

Green Innovations also has an agreement with Tauriga Sciences, a diversified life sciences company focused on proprietary biotherapeutics and diagnostics, novel medical devices and consumer healthcare businesses.
Together, the two companies have been meeting with medical product distributors, hospitals, individual medical practices and adult home owners, with the goal of generating meaningful revenues during the remainder of 2013 and beyond.

Further down the line, Green Innovations says it plans to introduce the first 'tree-free diaper", which is not likely to go down well with many of the nonwovens industry's suppliers and manufacturers who have gone to considerable lengths to ensure their cellulose-based nonwovens and wood pulp come from sustainably managed forests and are based on advanced environmentally-superior processes.

This distinction, however, may not be too apparent to the average consumer, who may well be unfairly swayed by the message that bamboo is "a more eco-friendly and sustainable alternative to trees".

The sustainability of both wood and bamboo, of course, can vary to extremes, depending on both the cultivation and the processing involved, but the company may well face problems by making such sweeping claims.