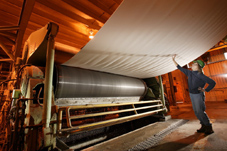 Domtar Corporation has dramatically increased its personal care segment's footprint and product range with the completion of the acquisition of Associated Hygienic Products (AHP) from DSG International, following a definitive agreement announced at the end of May.

AHP is the largest supplier of store brand infant diapers in the United States, with manufacturing facilities in Delaware, Ohio and Waco, Texas, along with administrative offices and a distribution centre in Duluth, Georgia.

With 2012 sales of $5.5 billion and 9,300, Montral, Canafa-headquartered Domtar produces a wide variety of fibre-based products, primarily papers, in addition to adult incontinence products under the Attends brand.