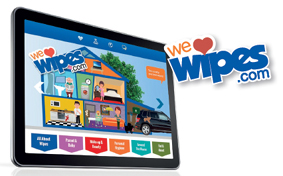 Suominen is to sell its wet wipes business, Codi International, to investment company Value Enhancement Partners.

The estimated acquisition price is €9.2 million and the final payment will be contingent on the financial performance of Codi International in 2013.

Due to the divestment, Suominen will recognise a loss of approximately €16 million in the second quarter result of 2013.

"Divesting Codi Wipes clarifies both our corporate structure and our position in the wipes value chain, particularly in relation to our nonwovens customers," said Nina Kopola, president and CEO of Suominen. "We can now concentrate on further strengthening our competitiveness in nonwovens. Due to our major expansion in nonwovens, the strategic role of our own converting unit has clearly diminished from 2003, when Codi International was acquired. For Codi International, this transaction assures an owner with the strategic interest to develop the company further.

"Codi holds a very strong position in the European wet wipes industry with a highly automated production that provides some of the highest quality converting possibilities in Europe," said Kenneth Tjon of Value Enhancement Partners. "The fragmented market and growth in upcoming markets present opportunities to increase the scale of the company and to diversify its production into more geographies and products."

After the closing of the deal, Suominen will operate two business units, Nonwovens and Flexibles.

Suominen's outlook in respect of operating profit for 2013 remains unchanged and operating profit excluding non-recurring items is expected to improve from year 2012.

In 2012, the net sales of Suominen's continuing operations totalled €409.6 million.