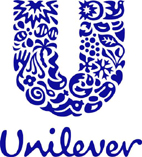 All 26 of Unilever's manufacturing and non-manufacturing headquarter facilities in the US and Canada are now zero waste to landfill (ZLF) and other countries in which it has achieved this milestone include the United Kingdom, the Netherlands, France, Germany and Japan.

In addition, since 2008, the company has achieved a CO2 reduction of more than one million tonnes from its manufacturing and logistics operations.

These milestones have been achieved while growing sales by 26% from €40.5 billion in 2008 to €51.3 billion in 2012.
Log in or subscribe to see this content