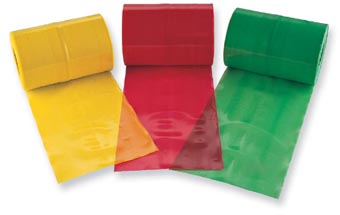 A 12-strong European consortium has secured €1.9 million of EU funding to develop processes to add value to recycled plastics for food contact applications.

The goals of the SuperCleanQ project are to develop quality control and quality assurance tools and procedures for plastics recycling processes targeted at food contact applications, to enable SMEs to conform to EC regulations on recycled plastic materials and articles intended to come into contact with foods.

The tools will be applied to a new process for the recycling of coloured and layered PET into food contact applications that cannot be processed by current PET recycling facilities.
The overall objectives are:

To develop a test to validate recycled food contact materials with 100% reliability
To create quality protocol for assuring the efficacy of plastics recycling processes for food contact applications with 100% reliability
To develop a process to recycle the 700,000 tonnes per year of currently unrecyclable coloured and layered PET that cannot be processed by existing PET recycling facilities for food contact packaging
To formulate in-line monitoring to identify contaminants from oxo-degradable additives, biodegradable plastics, bisphenol A and non-food contact compliant levels of chemical contamination
The companies involved in the project – who will commit a total of €2.4 million – include Fraunhofer Institute, S+S Separation and Sorting Technology and Extricom from Germany, Smithers Rapra Technology,
The University of Exeter and the British Plastics Federation from the UK, Dentis, Aliplast and Assocomaplast from Italy, MOS from the Netherlands and EuPC and CEN from Belgium.