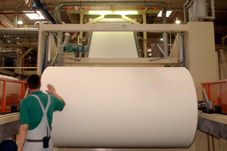 Glatfelter Composite Fibers is to make a US$50 million expansion at its plant in Gernsbach, Germany, in response to increasing demand for its nonwovens for tea and single-serve coffee filter bags.

The application of nonwoven technologies in the food and drink sector, both in packaging and as beverage filter materials, is an often overlooked area.

The worldwide demand for such beverage filters is currently very strong, with demand for single-serve coffee products, for example, increasing rapidly in North America.

In Europe meanwhile, 'coffee pods' – developed in the early 1990s for pressure-brewing machines – are estimated to now account for approximately one in three of all coffees consumed. At the same time, market data indicates that consumers continue to switch from loose tea to teabag products in many other markets.
Log in or subscribe to see this content