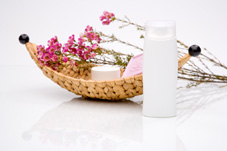 Bioplastics specialist FKuR is expanding its distribution agreement for Green PE with biopolymer leader Braskem to cover the USA and Canada.

This follows a distribution contract for its distribution in Europe established two years ago.

With its extensive experience in bioplastics, FKuR, headquartered in Willich, Germany, will now be able to provide both technical and sales support directly to customers interested in Green PE within the USA and Canada.

The ethanol used for Braskem's Green PE is derived from sugarcane and each ton produced captures more than two tons of CO2, helping to reduce greenhouse gas emissions. An additional value of biobased plastics, says FKuR, is the possibility of taking an existing product produced with fossil based materials and relaunching it into the market.

Since converters can keep the same processing parameters and productivity rates, there are no changes required for product design which allows for a faster time-to-market.

As a further development, FKuR is increasing the range of applications for Green PE by offering tailor made compounds based on Braskem's biobased polyethylene under the brand Terralene.

Terralene and Green PE have the same properties and processability as conventional polyethylene and the ability to be a drop in replacement on existing production lines. In addition, Terralene and Green PE are 100 % recyclable in existing polyethylene recycling streams.