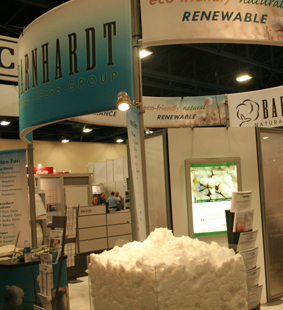 As an all-natural replacement for the extruded film or synthetic materials employed in nonwoven-based hygienic disposables, Barnhardt's new HyDri cotton allows moisture to pass through it while remaining dry to the touch.

At the same time, the cotton, as it has done for centuries, provides unmatched next-to-skin comfort and softness, while allowing nonwovens characterised by high wet strength, superior opacity, stretch, elongation and breathability to be formed.

A second new cotton variant from the Charlotte, North Carolina-based company is HiLoft – a high bulk cotton which creates up to 50% more filling capacity than traditional cotton fibres, yet is extremely resilient in terms of its loft recovery properties.
Exceptional whiteness can be achieved with products made from this natural fibre which is also highly suitable for applications where hypo-allergenic performance is valued.