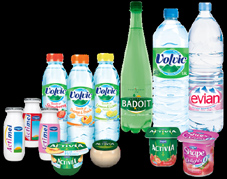 Packaging made from NatureWorks Ingeo biopolymer and sold in Germany by Danone is the first to achieve certification from both the International Sustainability and Carbon Certification Association (ISCC) and the Institute for Agriculture and Trade Policy (IATP), a US based NGO.

These complementary certifications help demonstrate and verify the sustainability of Ingeo feedstock production based on sustainable agricultural practices.

The German ISSC PLUS certification and the American Working Landscapes Certificate from IATP require compliance with criteria such as no artificial irrigation in drought-prone areas, strict requirements for pesticide use and no genetically modified plants.

"There must be mandatory sustainability criteria for the production of bio-based plastics," said Martina Fleckenstein, an agricultural expert at WWF Germany. "This means that the raw materials must be grown in a way that addresses environmental and social concerns."
Log in or subscribe to see this content